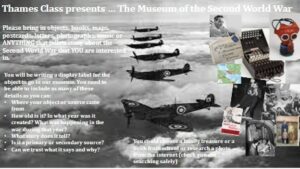 December was a watershed for me: my mentor needed a non-fiction writing task that would fit into Year 6's work on Britain since the 1930s and I suggested we create our own museum of the Second World War, inviting the children to bring in artefacts from home and write museum labels for them. She let me plan it, advertise it to the class and run the whole day: from risk assessments for a bayonet to be brought in to teaching the difference between primary and secondary sources.
The class responded incredibly positively, bringing in objects the next day, ranging from photos, to a kit bag that had seen active service in North Africa and all accompanied by a wealth of family legends and histories. I brought in my grandparents' letters from 1933 to 1945 with photos of them with my father and aunt as a child.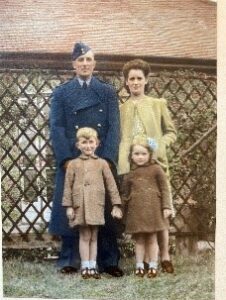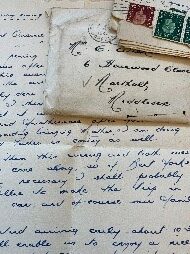 This was a chance for me to use my subject knowledge from university, using an idea from Primary History (Historical Association) and to take my first steps towards independent curriculum design. The children and I had a wonderful day, created a huge display and explored key historical ideas of chronology, source evaluation and contextualisation.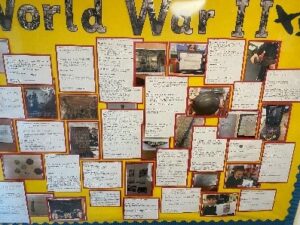 I felt like a real teacher for the first time and able to teach a subject because it intrinsically mattered to me. It was a lot of hard work but gave me a genuine insight into why I am training to teach.